Welcome to the 12th edition of Beyond the Con!
I low key wanted to make this a weekly thing BUT when overtime at the rock crushing plant kicks in , well you better believe I dust off the hammer and start swinging.
Also when you have a PILE of games on the shelf to get through whenever the odd moment of free time surprises you it makes it hard to stay on top of bringing you guys the latest news and views.
Let me know you're wondering where the latest instalment is though and the whip would be cracked!
Never fear though, I eventually dust off the keyboard and give you my hot take on whatever outrage or triumph is happening in popculture.
The last few weeks have been a non stop cavalcade of craziness so hold my beer as I delve into the best and worst the world has given us in this bumper edition of BTC!
No 1
Hugh McGuire
The founder of LibriVox and the Rebus foundation. This champion of free speech and literature has been working on building a library of free audiobooks and other resources since 2005.
LibriVox employs the services of volunteers from around the globe to participate in recording works. Each book is divided up into chapters, and each person records one chapter, which usually ends up being about 20 or 30 minutes of audio.
Most of the volunteers are amateurs who just want to contribute to the project which has so far amassed more than 12,000 audio books which they source from Project Gutenberg.
That is a similar website which provides free access to over 57,000 novels, the aim of Librivox is to one day have an audio-book for every eBook available online.
After only 13 years in the 'business' LibriVox has shown some impressive numbers and at this rate the speed at which content is being produced will only increase.
The Rebus foundation focuses on providing free textbooks to students and given the high cost of paying for some of them this is a worthy goal indeed.
No 2
Aiden Vazquez
This ten year old boy did the unthinkable, he stood up to his bullies at his California highschool not by fighting back, calling for a teacher or joining in the trend of coming back to school the next day with an AR-15.
No, this plucky little guy simply stood there and took it like it was some kind of pre-teen gang initiation.
He claims he was inpired by the Star Wars franchise and more specifically the Jedi philosophy of non compliance through peaceful means.
"I told my mom, I got it from "Star Wars," that it's not the Jedi way"
Now I must have been watching different movies as I recall PLENTY of fighting back with laser swords and blasters in every single iteration of the tales from a long long time ago.
Still there are merits to the tactic if you stick at it, just ask Ghandi and Martin Luther King, okay both were ultimately assasinated but their movements largely achieved their goals. The British left India and segregation in the South ended.
Fingers crossed that the attention brought to the bullying of this kid and others at his Riverside highschool by the media and Luke Skywalker himself has an impact on the knuckleheads who think its cool to beat up smaller kids for their lunch money.
Hero
No 3
Ashton Kutcher
While he may not be on our screens as much as he used to that doesn't mean this father and Hollywood star is just sitting around enjoying the high life!
No Sir, since 2009 he has been the driving force behind the ' Thorn: Digital Defenders of Children' which has the easier said than done task of deterring the sexual exploitation of children.
The actor admits "I have a hard time talking about this issue without being emotional."
He only uses that emotion to fuel more investment and innovation in trying to find ways to combat a problem as old as time itself.
One that his organisation will help make a thing of the past.
"What we do at our core is we build technology to help fight sexual exploitation of children," Kutcher explained. "You can roll up your sleeves and go try to be like a hero and go save one person, or you can build a tool that allows one person to save a lot of people."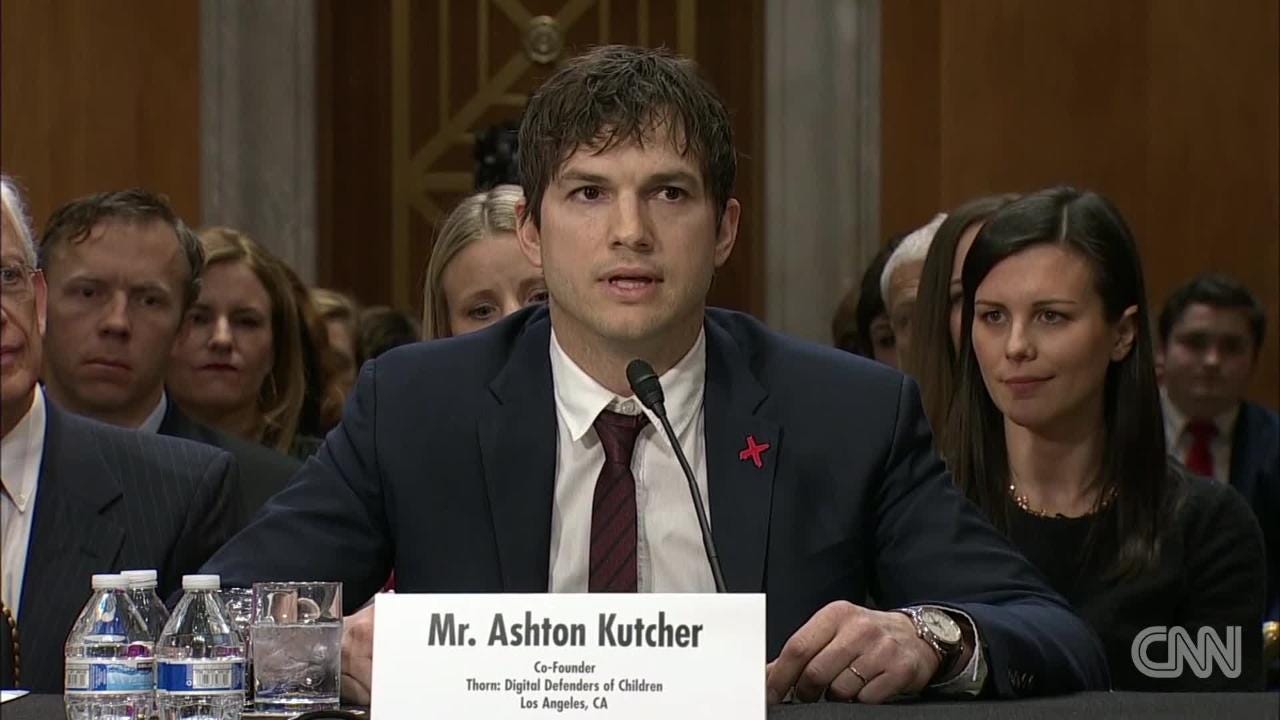 Last year alone it disrupted 6,608 perpetrators, encouraged over 140,000 individuals seeking child sexual abuse material to get help, rescued 108 children from unsafe situations and educated 3.5 million teens through its Stop Sextortion campaign.
In my eyes he can make a thousand more horrible movies like 'Dude, wheres my car?', he will still be one of the greatest heroes Hollywood ever produced.
Hero Number 4
   Daniel Radcliffe
So this isn't quite Tom Hardy or Benedict Cumberbatch territory where he fought off thieves, another bystander drove after the culprits and ran them down with his car but hey, Its Goddamn Harry Potter.
So even if he just comforted the victim after they were stabbed in the face and worst of all, had their Louis Vuitton bag stolen it still counts. Right?
"It was a bit of a surreal moment," Videcette said. (The guy who pursued the scooter riding thieves) "I said: 'You're Daniel Radcliffe' and he replied: 'I am.'
"He was a really nice bloke, a lot of stars wouldn't have stopped to help. The victim was very, very shaken up."
I should say so, he was bleeding profusely from his face and those bags are like..thousands of pounds!
I hope he at least got a selfie with Radcliffe himself!
Hero No 5
Zac Mihajlovic
This 'real life' Batman has been working with the 'Make a Wish' foundation for a long time and recently stepped in to help out young Luke Stephenson meet his hero.
He escorted him down to the 'Batcave' itself, handily located underneath St James Station in an abandoned subway tunnel. The Joker turned up to share the cake and it was all caught on camera by a local news crew.
Zac.. Sorry, Ahem,  BATMAN then took Luke for a ride in his replica Batmobile, an experience I'm sure neither will forget for a long time.
'Make a Wish' has over 700 children on their books waiting for their wish to be granted, Batman along with other heroic volunteers will continue to do their best to put a smile on every single little face.
Hero No 6
Harrison Ford
Ford's recent speech at a conference a rallying cry and an attack against ignorant politicians ahead of the US midterm elections.
"Elect leaders who believe in science," he urges voters.
The comments are similar to ones he made last year, just after President Trump pulled the US out of the Paris Climate Accord.
"We've got people in charge of important shit who don't believe in science," he warned us at the time.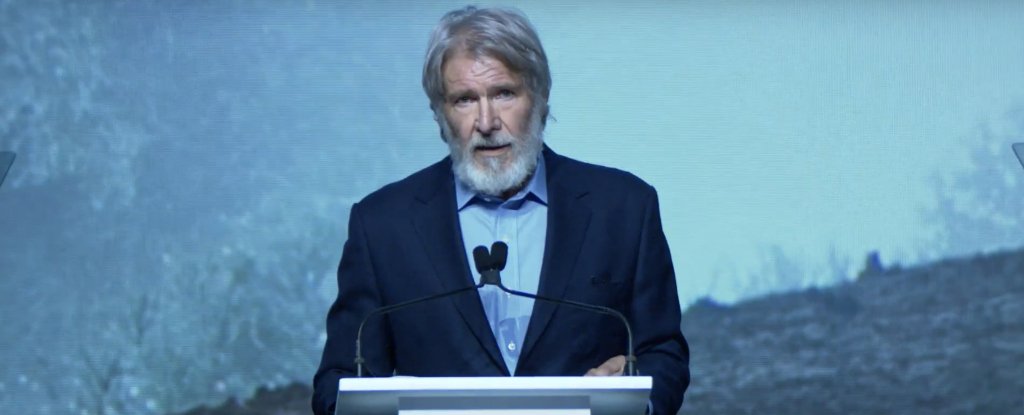 "Stop for God's sake the denigration of science! Stop giving power to people who don't believe in science, or worse than that, pretend they don't believe in science for their own self-interest," Ford says, his voice cracking as it rises in volume.
"They know who they are. We know who they are!"
Calling climate change "the greatest moral crisis of our time" Ford cautions that unless something changes (and soon), those "least responsible will bear the greatest costs".
Great words from a fine actor who does all that he can to save the world both on and off the screen!
Number 1
David Katz
The most villainous villain so far.
This deranged lunatic decided that it would be perfectly reasonable to shoot up a videogame tournament because he lost. I thought the Pokemon Go incident where the father and son beat up a rival player was bad but this complete and utter waste of oxygen killed 2 young men in the prime of their life and injured 11 others with his pistol before turning it on himself.
Apparently Katz had been hospitalized twice due to mental illness, and was prescribed medications to help with his illness.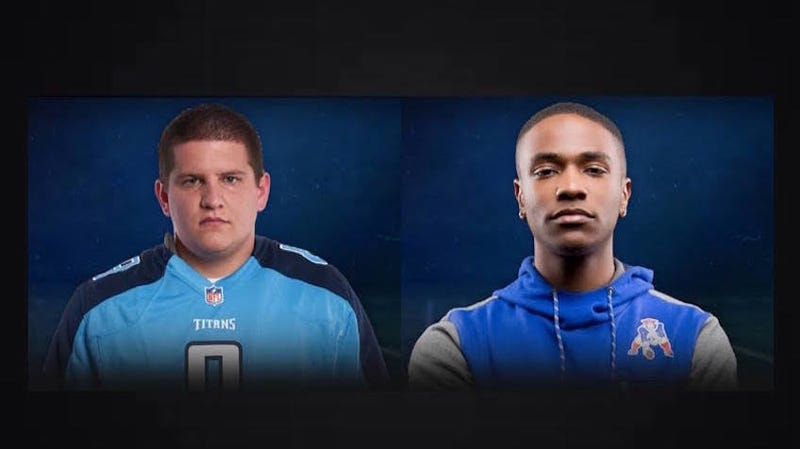 This is of course no excuse to the wanton destruction he inflicted on the lives of so many others, both the victims on the day, the older of the two a father and winner of last years tournament. The ripple effect of the tragedy will of course carry on for years to come as grieving family and friends struggle to cope with their loss.
The chilling video and audio from the incident is easily some of the worst I have heard since 9/11.
The lingering image of the red dot laser sight landing on the smiling Eli Claytons chest just before the picture cuts out and a rapid succession of shots are heard followed by screams will haunt me for the rest of time.
The only mercy, and it is a small one is that the killer saved the state some money and time by ending his own life.
Villain
Number 2
Apple is a greedy @$#$%
Onto a less murderous story, its been reported widely in the last few months that a lot of people are not able to watch media they have paid good money for.
The main issue seems to be they downloaded the films  from the Apple store or a compatible app and  months later the movie is deleted from their personal library.
This isn't a glitch, when customers get in touch with Apple they are told that the studio is no longer offering the title as a digital download and they are not entitled to a refund.
The bottom line in all this is that Apple appears to be openly saying that if you buy a film on iTunes, you don't really own it at all.
It will only stick around in your iTunes account for as long as the studio who owns the films rights decides.
They are also downgrading films that were bought as 4K to HD, no warnings given, just, yeah that product that you thought you paid for? If you get to watch it at all its not going to be as high quality as you thought…
Just when you thought physical media was dead, this is a strong incentive to keep buying your favourite movies and TV on disc just in case!
Villain Number 3
Trevor "McSkillet" Heitmann
In an act of cowardice and selfishness not too different from David 'D-Bag' Katz's above this former youtube star drove his high powered McLaren 650S into the oncoming lane killing a mother and her daughter.
Aileen Pizarro and her daughter Aryana Pizarro were 43 and 12 respectively, they are survied by Aryana's two brothers and grandfather. Aileen was a youthworker who focused on rescuing children from abusive homes.
She was also a huge fan of the Rock who tweeted in tribute to the fallen hero. She should have been celebrated but was instead was ripped from the world in a brutal death all because Trevor decided life was unfair.
He had recently been kicked off Steam by Valve for being involved in an illegal gambling operation which incorporated the murky scheme of setting up CounterStrike games were you can 'win' new character skins. Of course the entire thing was rigged from the get go and was a pure cash grab by this young fraudster.
If there is a Hell, this guy has reserved a window seat on the bus ride down there.
Villain Number 4
Filip Miucin
Until recently this young journalist was a star on the rise, working his way up through the ranks of online journalism both on Youtube and for the website IGN with his latest promotion being elevated from a contributor to Editor for Nintendo games.
Unfortunately for Filip someone with an eye for detail spotted a few eery similarities between his last video review and another, lesser known Youtubers review.
Deadeye from 'Boomstick Gaming' posted a short and punchy video detailing the highs and lows of a game called 'Dead Cells' . A few days later IGN had the same game up on its site with a remarkably similar review. Entire sections were lifted chapter and verse from the much smaller channels video.
Awkward.
As soon as the comparisons were made public by fans IGN acted quickly, first removing the review in question then ALL content produced by Mr Miucin.
Plagiarism is horrible enough when its an unknown writer cribbing from a famous author but the optics become much worse when one of the leading gaming websites appears to be promoting content that rips off their much smaller competitors.
Thankfully the situation was rectified quickly and it's a lesson learned the hard way for this young scribe.
Villain Number 5
This Tinkerbell Cosplayer
Unfortunately he remains nameless for now but fellow passenger Dan May had plenty to say about him.
"Our flight to Krakow hasn't taken off yet because a man dressed as Tinkerbell has threatened to cut everyone up.
He added: "Armed police have shown up. One officer has adjusted the man's wings."
Another passenger, who wishes to remain anonymous, said the man appeared to be drunk and was given several chances to behave by cabin crew.
He was escorted off the flight and forced to sober up before catching a later flight.
C'mon Tinkerbell, maybe resist the preflight pissup next time and you won't give hard working faeries around the world a bad name.
The Watchmen are back
Damon Lindelhof of 'Lost' fame is the showrunner behind this upcoming comicbook adaptation. To be screened on HBO this exciting production will feature a whole bunch of talented performers, including Regina King, Jeremy Irons, Don Johnson, Tim Blake Nelson, Louis Gossett Jr., Yahya Abdul-Mateen II, Adelaide Clemens and Frances Fisher.
No idea who they are playing yet but as soon as more info comes in we will have it.
Wesley Snipes is in talks with Marvel
We all know what that means, more BLADE! This apparently ageless action star took a hit to his career in the early 2000's but once he paid back his taxes and got a bit part on the Expendables he had some juice again.
With Kevin Feige admitting his return to the MCU is only a matter of time its only which FORM that will take up in the air. Another movie or an R rated series on Netflix or the new Disney streaming service? What would you want to see?
Doom Patrol and Titans take on the universe
DC Universe to be exact, both shows are exclusive to the new streaming service and exist in their own continuity outside the Arrowverse shows over on the CW.
This is due to rights issues and we're perfectly fine with that given how cheesy and family friendly the Greg Berlanti world can be.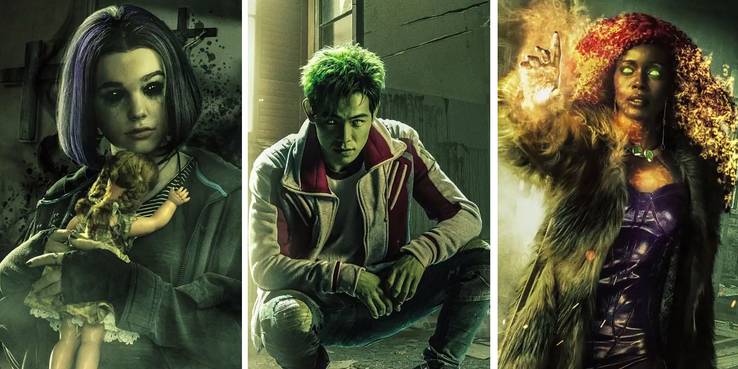 The showrunners behind this new breed of darker edgier heroes will hopefully have free reign to take the necessary steps to do these characters justice. Among the actors featured in Doom Patrol, one getting a lot of attention is Brendan Fraser of 'The Mummy' fame.  He has been out of the limelight for a while and even if its just his voice being used I can almost guarantee he will be stealing every scene he is in as Robotman.
Given the recent trailer for Titans I am hopeful, I'm not so sure when Australia will get a chance to see the new shows but SyFy has expressed interest so if you have Foxtel or know how to get around the bit torrent firewall of Australia then you might be in luck.
The Last Starfighter returns!
Apparently a new script is being penned with help from Rogue One scribe Gary Whitta, unfortunately Nick Castle won't be returning to the director's chair but he did have this to say:
"Hopefully, I'll help out in the background but we'd love to do that. It's so ready. The '80s, of course, are being mined by everything. It's like the last thing that has not gotten remade or had a sequel. I'd love to see that continue on," he said.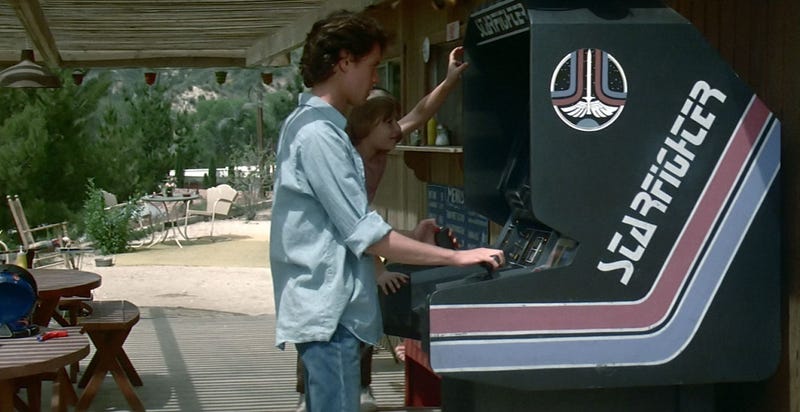 So would I! It was a firm favourite growing up so would really tickle those nostalgia feels, given even 'Willow' is being given a sequel this really is the last property to be exploited by the studios.
Or did I miss something? What would you want to see rebooted or picked up where it left off?
Guardians put on hold
Not only has Gunn been sent packing by the suits at Disney but production on the 3rd film in the franchise itself has been shut down. Though it WAS slated to be wrapped in 2019 with pre-production beginning this month.
All that has now been thrown out the window by those same suits at Disney.
Doors were closed on warehouses and crew were released from contracts, the party, at least for now, is over.
The only saving grace is that the last two made so much money that they basically HAVE to please the shareholders and make another.
If the actors stay on board and the script is kept as close to James Gunn's as possible then it still has a chance at fulfilling its potential as a fitting farewell to one of the greatest crew of misfits of all time.
Batman gets his junk out
Yes, you heard that right, a new DC comic features the mighty Dark Knights turgid member, albeit in silhouette.
The controversial first issue doubles as the first exposure of DC's Black Label, a brand new imprint aimed at mature readers; Batman: Damned.
Lucky collectors who snapped up the first print run will be running all the way to the bank as future reprints will censor the rod of justice and its already been erased digitally from the online comics.
Upcoming titles to be given the Black Label treatment include Superman and Wonderwoman, we can only guess what revealing directions they will take us in. Lets hope the story matches the attention getting artwork.
Disney slows their roll on Star Wars
The biggest brand at Disney is arguably Star Wars, which has followed a one-movie-a-year schedule of late. Addressing criticism that a movie a year may be too many, CEO Bob Iger seemed to agree.
"I made the timing decision, and as I look back, I think the mistake that I made — I take the blame — was a little too much, too fast. You can expect some slowdown, but that doesn't mean we're not going to make films.
With 'Solo' being the first movie not to meet box office expectations we all know what got Bob spooked, with episode IX on the way it maybe sometime till we see another stand alone movie grace our screens after that.
Boba Fett is still happening though right? RIGHT?!
Tell Tale Games becomes the Walking Dead
No one was more surprised than those at the coal face when CEO Pete Hawley announced the closure of the company at a staff-wide meeting.
Given no severance pay and only 9 days of health coverage before they were out in the rain with the 30 employees let go the year before. At least one employee had just moved across the country with his family to join the company and another from the other side of the world. Both are now completely stranded.
The awful way that the company has handled its demise has attracted a lot of media attention and emboldened groups who push for video game developers, coders and artists to unionise.
If nothing else good comes from this let it at least be a move towards workers organising themselves a little better. As hard as that might be in the United States of America it simply has to happen for the industry to be sustainable.
Not that we can talk with Team Bondi suffering from similar accusations before it finally went anti-clockwise down the drain..
Welp.
On that cheery note, thats this edition of BTC done and dusted!
With OZ-Comic con Sydney fast approaching there's going to be plenty more to talk about so stay tuned for my post con review and all the incoming cosplay pics on our Facebook page.
Peace out super fans!