Beyond The Con 10!
Well we got there, ten glorious posts down and hopefully at least ten more to go. I do enjoy writing these but I really would love some feedback, literally anything at this point guys. .. guys?
If its a one way street for too long I might end up a little stir crazy, like Tom Hanks in that movie where his only friend is a volley ball named Wilson.
Wait, too late you say?
Oh well, might as well double down and sign up for for the whole nine yards, crazy town here we come!
Now onto the that sweet, sweet entertainment news and who we love or hate this July 2018.
Heroes!
Hero 1
Dr Igor Ashurbeyl
This guy makes even Elon Musk's most fantastical dreams seem like unimaginative distractions. Dr Ash (I can't even with his full last name so paraphrased for awesomeness) has officially begun the process required to create an entirely new nation.
The great, proud nation of Asgardia.
He already has members of parliament, a national anthem, over 200,000 citizens and climbing, a currency and national bank is on the way and in a few years the UN will recognise it as a fully fledged member.
Theres only one problem. It's in space.
Dont let that tiny detail hold you back though, apply now before the IQ test kicks in ( I know I need to slip in before that barrier goes up) and you can join his growing throng of marooned subjects.
Eventually you will be transported into the stars along with specially selected engineers, artists, doctors and other people necessary to the birth of a country.
The cashed up rocket scientist already has a satellite orbiting the earth and next year many more will join it. The dream is to have dozens of giant ships floating through space filled with pioneers ready to explore the solar system.
I honestly don't know how likely this all is to happen in our lifetime but you gotta give a guy props for trying. If Elon Musk, Jeff Bezos, Bill Gates and a few other eccentric Billionaires decide to join the fun then this really could be something special.
Hero 2
Rodney Smith Jr
Proving once again that not all heroes wear capes and slotting into one of our regular but very important roles as an every day hero this guy travels the continental United States helping out retired Veterans with lawn care.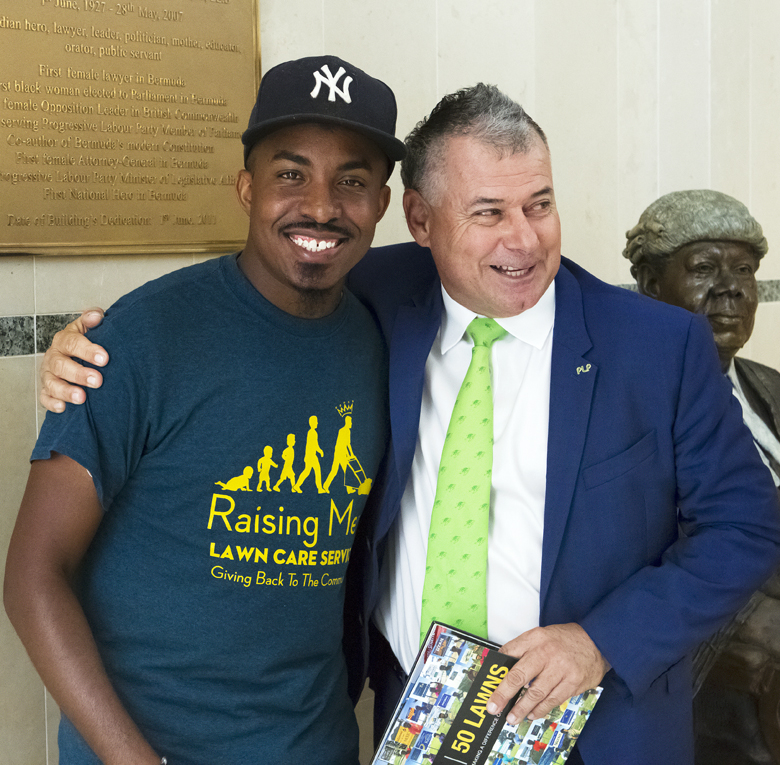 Rodney assists with other day to day needs that they can no longer perform on their own due to physical disablities, work commitments or other obstacles.
He also helps out single mothers, and elderly and disabled people who need their lawns mowed. Another just as if not more important calling for him is to inspire others to become neighborhood heroes.
"The mission, the goal of this whole thing is to inspire kids to get out there and make a difference in their community with a lawnmower," Smith said about his "50 Yard Challenge' which local kids apparently take up with zeal.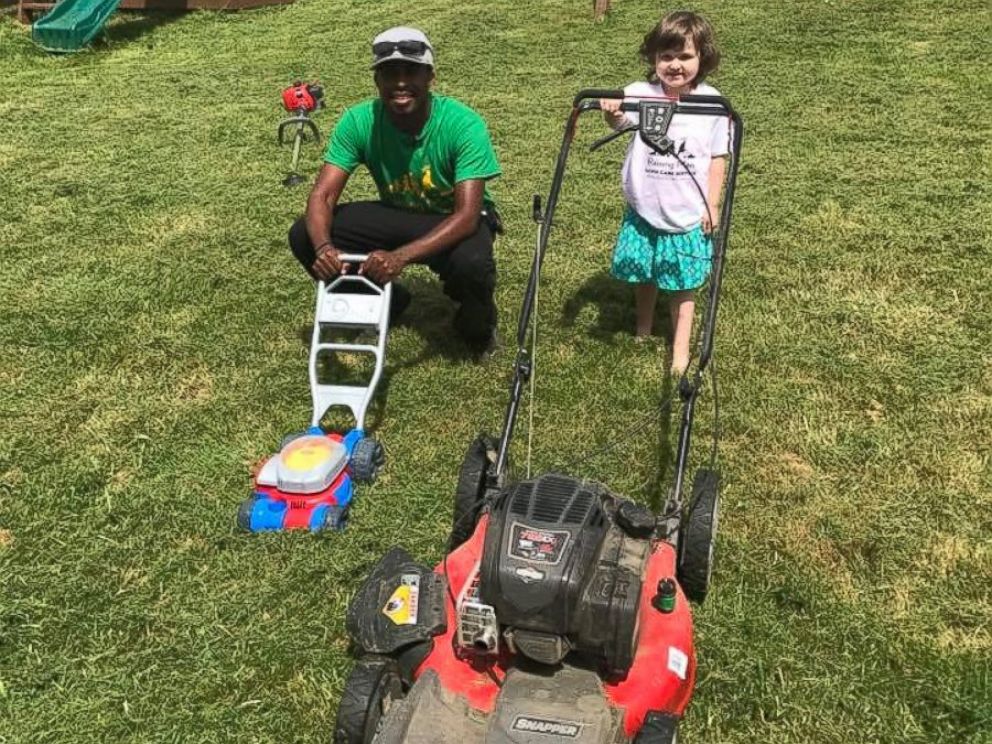 So its not like he swoops in, performs a little miracle then disappears, no he does what he can to ensure that he leaves someone in his place to carry the torch and find out the 'hard' way that helping others can be one of the most empowering and satisfying things you can do.
Hero 3
Andrew Jaksch
This melbourne based filmmaker has done the impossible and made an award winning film festival darling of a movie.  'Thalamos' was made on a shockingly low budget of only $25,000.
'Meh' you say? Sure if it was only three people in a dark basement debating the merits of socialism in a consumerist society before attacking each other with axes, then sure, admirable but fairly standard stuff.
Yet this creative genius has just gone and made a SCIENCE FICTION film set in space on a freaking SPACE SHIP he built in his garage! Using nothing but found objects and hard rubbish with the skills of a talented painter Andrew threw together a set that wouldn't look out of place on 2001 A space oddysey .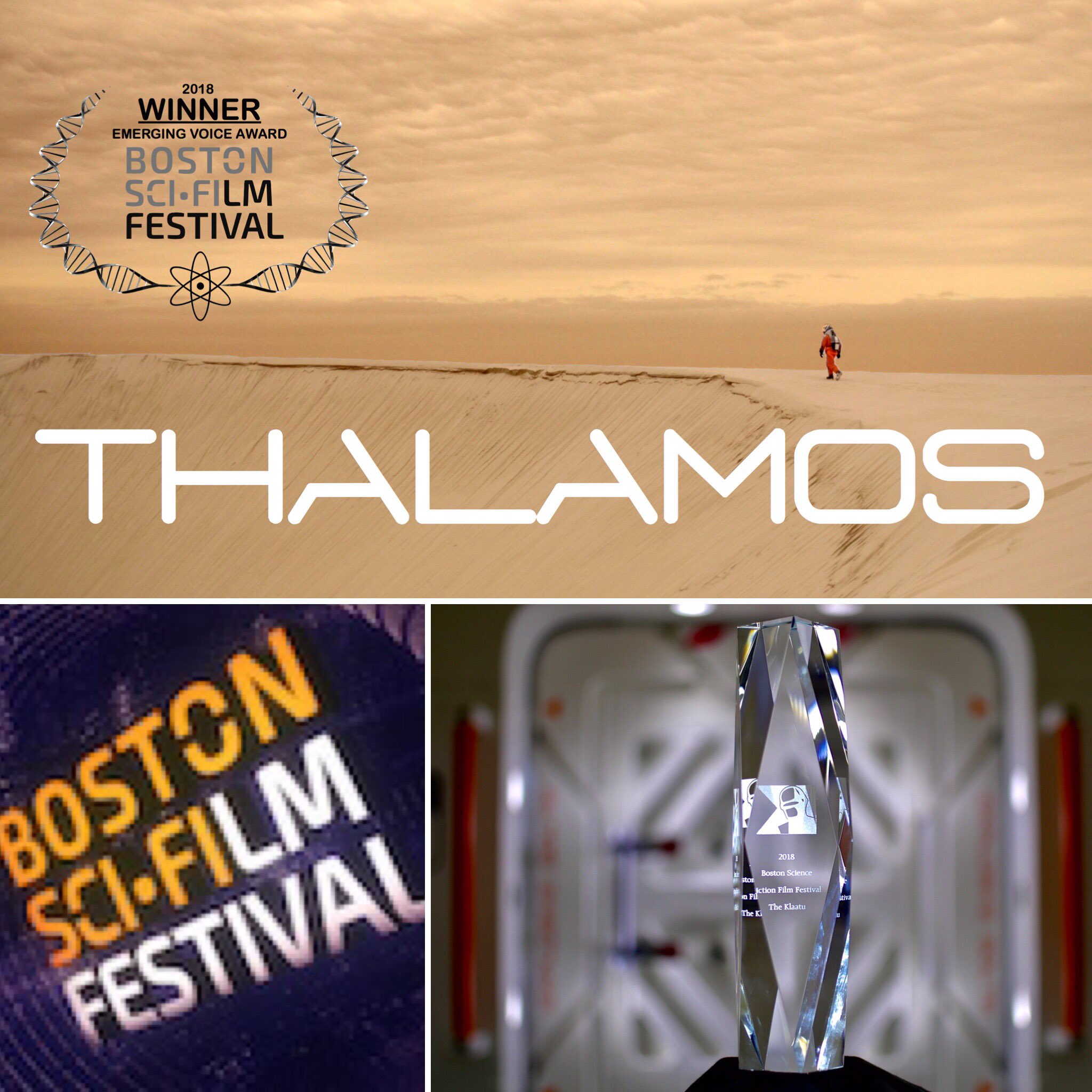 Although we haven't seen the film yet the accolades its recieving from film festivals around the world point to it being lightening in a bottle. We can't wait to see its final form and just know that this director is going onto bigger and better things.
Check out the Thalamos facebook page or keep an eye on ours as links will be posted as soon as there is a way to catch this cracker of a movie.
Zeroes!
Zero 1
Avi Lerner
Terry Crews says the film producer said he could only return to the "Expendables" franchise if he dropped his sexual assault lawsuit against a William Morris Endeavor talent agent Adam Venit.
The actor also said it was an example of how "abusers protect abusers." and "Guess who's Sly's agent? ADAM VENIT."
Numerous other movers and shakers in Hollywood including fellow 'actor' 50 Cent and DEFJAM founder Russell Simmons have mocked Mr Crews and his brave stance but he is gaining a huge amount of sympathy from fans and peers.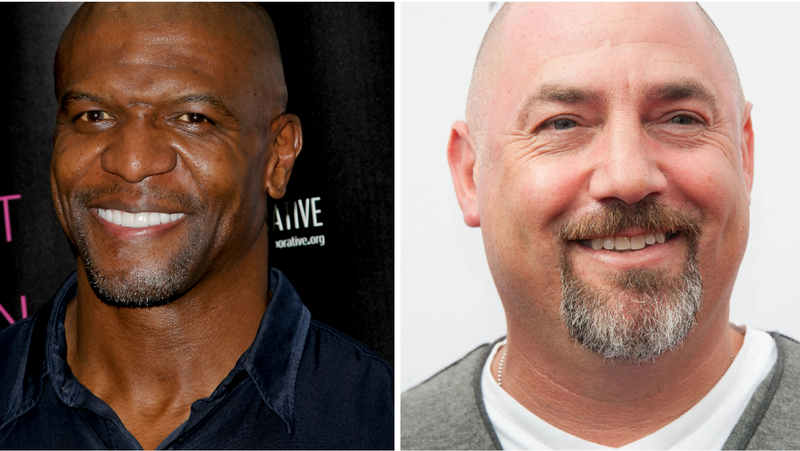 Crews made the allegation Tuesday at a Senate Judiciary Committee hearing on the Sexual Assault Survivor Bill of Rights, which establishes rights for survivors of sexual assault.
His fellow cast members at Brooklyn 99 all tweeted in support and hopefully his old mates on 'The Expendables' get on board and instead of losing one of the only redeeming characters in the franchise they get ride of the producer instead..
Zero 2
Robert and Angelo Matteuzzi.
This father and son team get to share the title, Robert set a bad example for his 30 yr old son by hitting a man in the face with a bottle. They then both dragged the hapless victim into a nearby lake and set upon him in a vicious attack.
The victim suffered facial abrasions, a traumatic eye injury, and a broken fingertip.
What had he done to 'deserve' this relentless assault?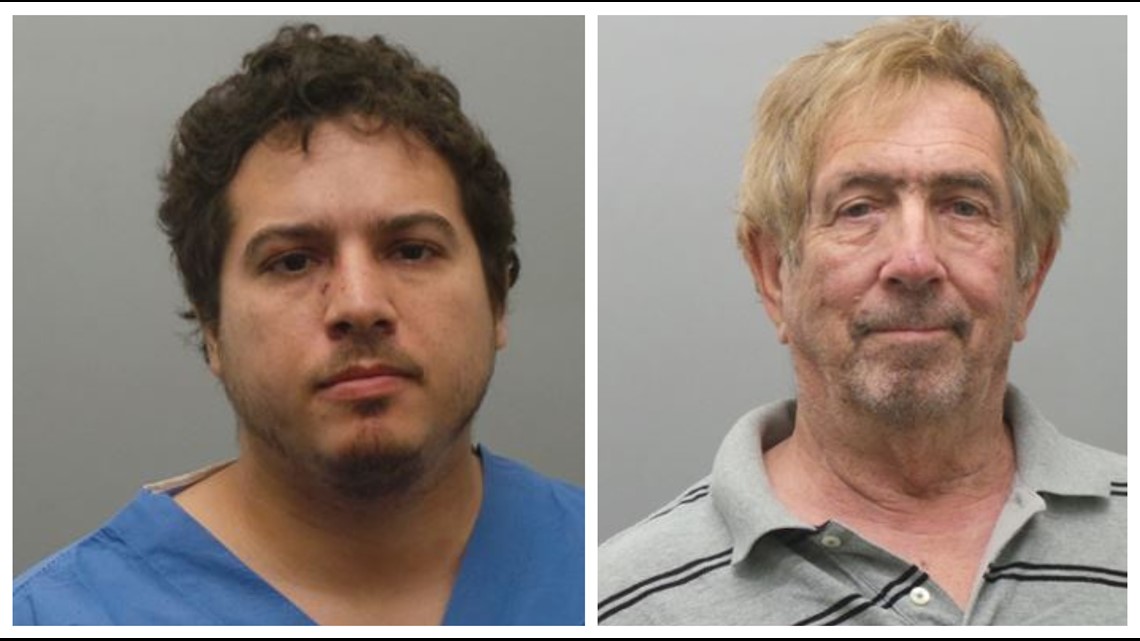 They believed he had stolen their 'Pokemon' gym.
Thats right, a virtual gym in an online videogame. Did they man up and try and take it back using the actual game like it encourages?
No of course they resorted to physical violence and intimidation.
Thankfully both men have been charged with third-degree-assault and are currently being held at the St. Louis County Justice Center.
Zero 3
The Association of Copyright for Computer Software
Yeah, I know, a bit of a mouthful but this gang of thugs put together by the bean counters at various software companies in Japan has been gradually shutting down a thriving bar culture all over a country where coming together socially to play videogames should be celebrated and not prosecuted.
Two bar owners were arrested in Kyoto and two more were arrested in Hyogo, charged with violating the Japanese Copyright Act – specifically, the game publishers' jouei-ken (上映権), or screening rights.
Apparently by showing the games in a public setting, the bars were breaking the law.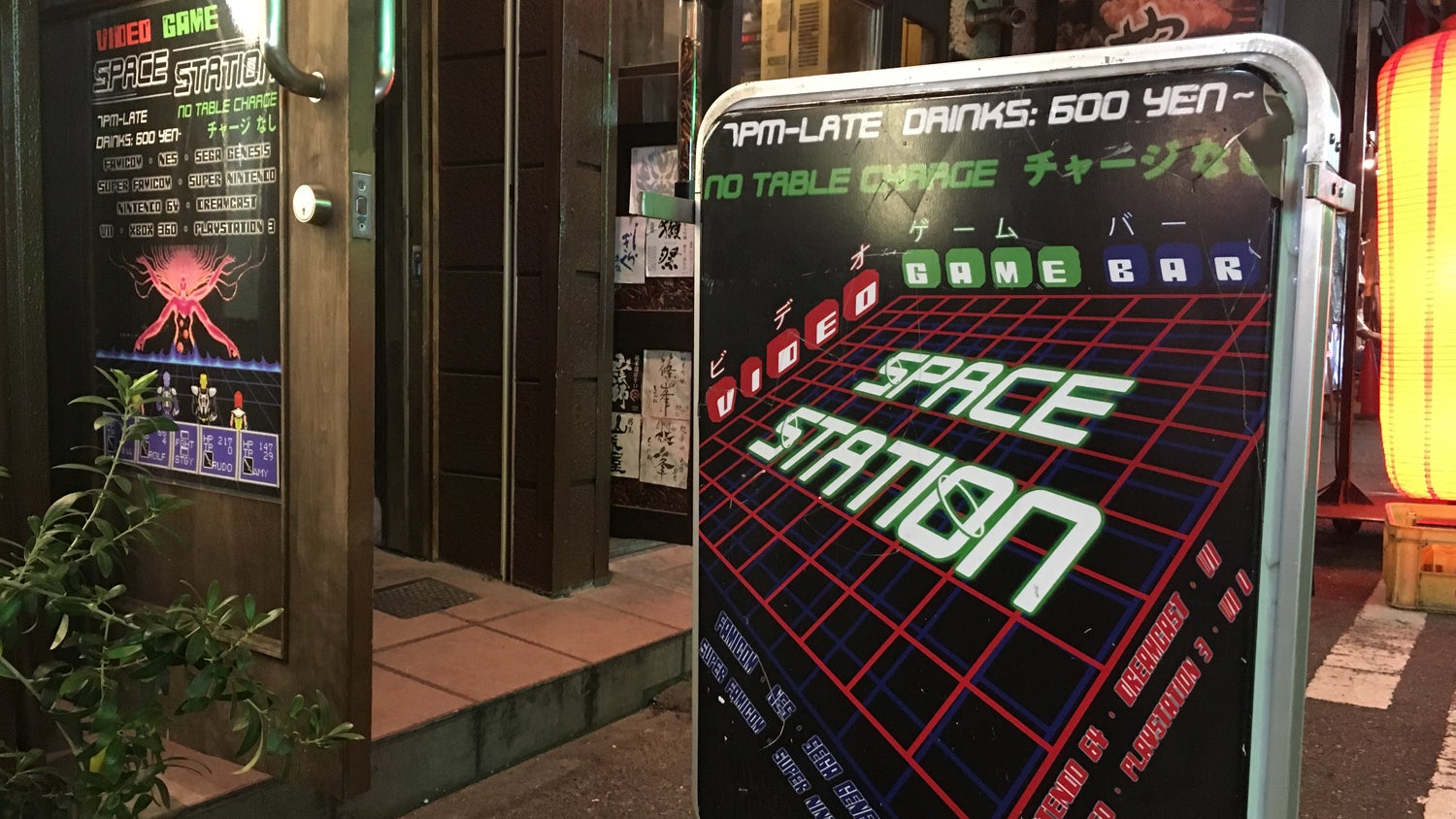 Now hundreds of similar bars are closing their doors or simply getting rid of the screens entirely. All because a few nervous corporate stooges are worried they will lose a couple of yen here or there.
Anyone with a shred of sense would realise that in the long term having people gather around to enjoy games, old and new, would only increase the fan base.
It would be nice if a grassroots campaign builds some momentum to shame the lawmakers into changing their tune but given the niche nature of the hobby I have a feeling this sounds the death knell for in person social gaming in Japan.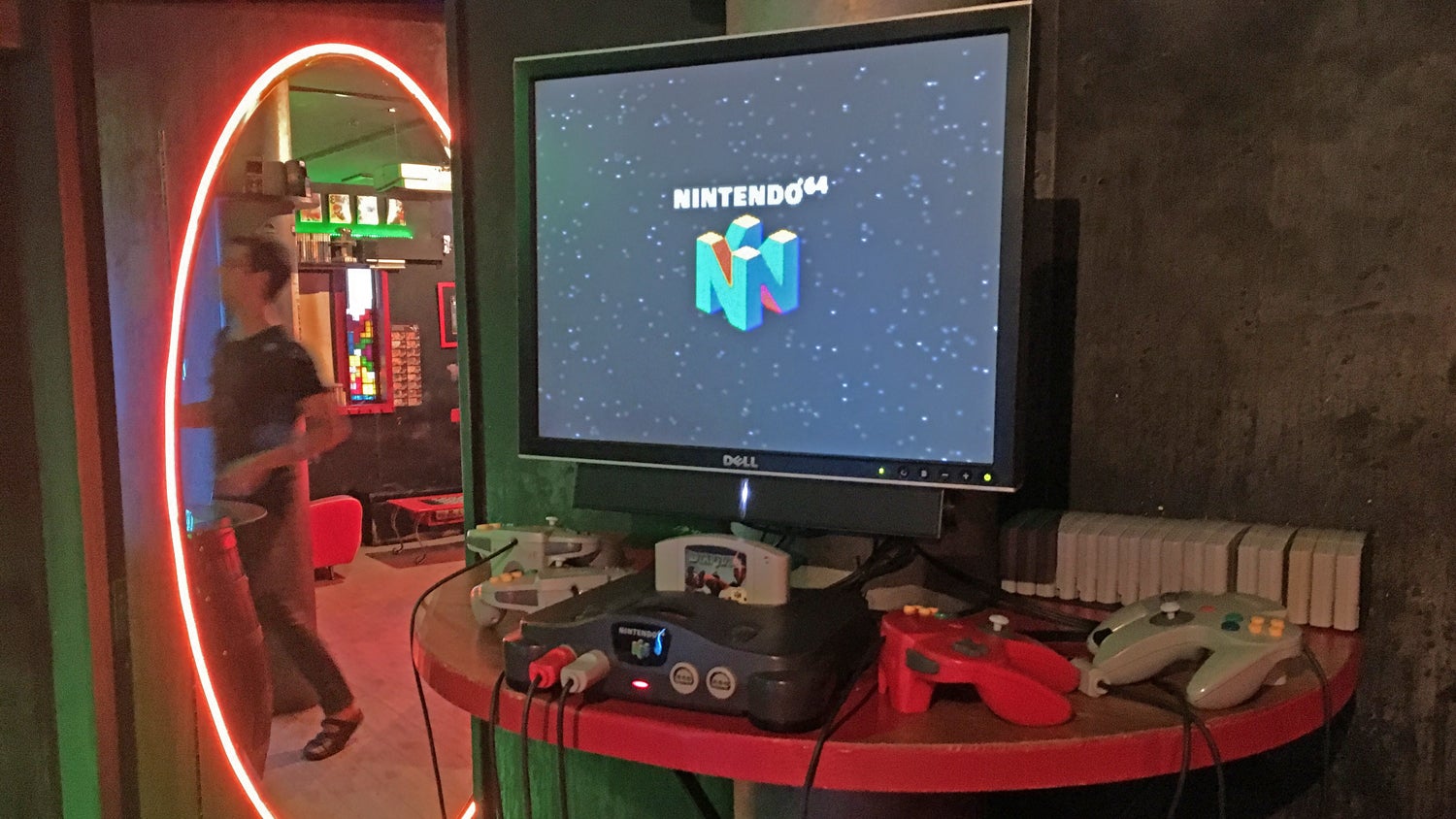 Thankfully here in Sydney we still have Spawnpoint and its not going anywhere soon.
Nintendo Australia gave them full permission to throw a Wii U into the bar and its been fun and games ever since!
Gaming and Showbiz News!
Lucifer rises from the ashes
Thanks to Netlflix and a lot of insanely passionate fans our favourite lord of the darkness is making a return to your screens soon. Albeit with a slightly reduced budget and accordingly a smaller cast.
Still fans have to be happy they are going to see more of Tom Ellis doing his thing, bring on the baddest boy of all!
Naked Pixels
One of the games I was most excited by at the recent E3 was Cyberpunk 2077, created by the team behind Witcher this promises to be one of the prettiest, most engaging and atmospheric cyberpunk RPG's of all time.
The games director Adam Badowski also this to say about the games mission to not shy away from nudity.
"Nudity is important for us because of one reason," Badowski said. "This is cyberpunk, so people augment their body. So the body is no longer sacrum [sacred]; it's profanum [profane].
Because people modify everything, they are losing their connection to the body, to the meat. And that's why we need to use the nudity in many situations."
I couldn't have put it better myself. While its a while off yet I'm going to be keeping a keen eye on this game and will post any and all details I come across in this very column.
WHO calls Gamers crazy!
Okay not quite but the World Health Organisation did just add "gaming disorder" as a new mental health condition included in the 11th edition of its International Classification of Diseases.
While they are mainly concerned with people who form an addiction that means all other aspects of their life suffer, as in gaming becomes the main priority and is played for hours on a daily basis for at least 12 months the addition is not without its critics.
Anthony Bean, a licensed psychologist and executive director at The Telos Project, a nonprofit mental health clinic in Fort Worth, Texas, counts himself as a member of the camp that opposes inclusion of gaming disorder in the ICD.
Bean thinks "it's not really a good idea to go forward with this [diagnosis]. … It really opens the door for anything to be a sickness.
Absolutely anything –watching too much football on TV, doing too much research — could be considered behaviorally addictive if mental health professionals don't insist on more rigorous study of the issue", Bean said: "Opening that door is a Pandora's box."
I personally think Bean has the right take on this, more study is needed before gaming can be singled out above other pursuits as some kind of insidious agent leading to the breakdown of society.
Make it so.
Patrick Stewart could be back in his most iconic role, that of Captain Jean Luc Picard. A source close to the actor has admitted "Patrick is ­looking pretty good to get back on board the Enterprise. There are some aspects of the deal to be finalized, but there is a verbal commitment from all parties."
This is pretty exciting news and while there are still rumours swirling around about the exact nature of his return I can't wait to see what the creators do with a bigger budget, modern CGI and one of the greatest sci-fi characters of all time.
Game of Ashes
Both Game of Thrones and the fourth Avengers movie have officially finished filming with both franchises now in edit mode.
Unfortunately for fans of GOT this is the last we will see of the characters in the series, with the only talks about further shows being a possible prequel series set hundreds if not thousands of years earlier. Fingers crossed the standards stay high.
While we know its definitely the end of the road for some characters in the MCU theres undoubtably more in store for a couple of the 'younger' stars. Don't expect to see Robert Downey Jr, Chris Hemsworth or Chris Evans to be around much longer with all three rumoured to be hanging up their capes after the next Avengers film.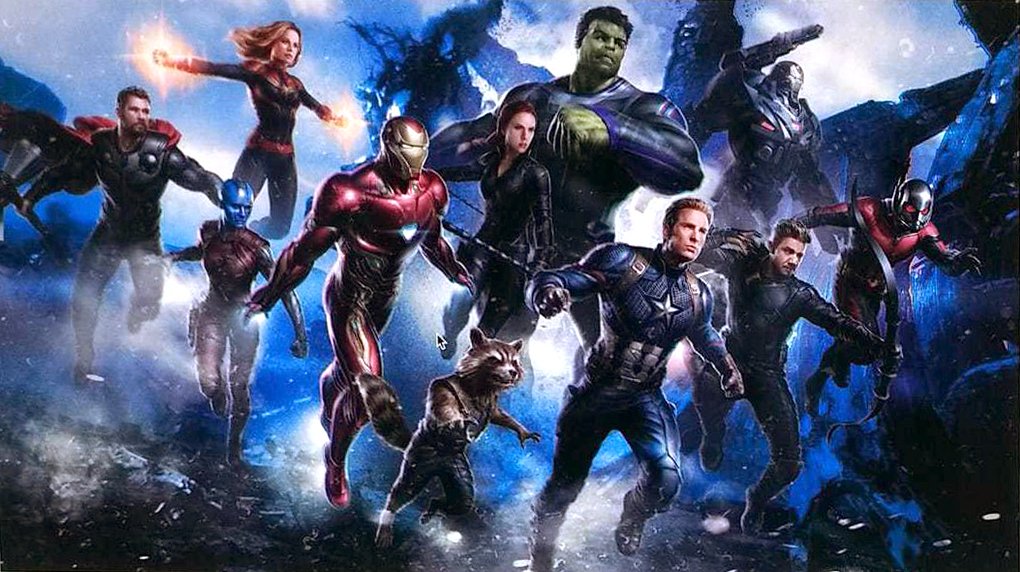 Hopefully someone signs a big enough cheque for them to stick around in some form but if not at least there are plenty of worthy heroes ready and willing to answer the call and be part of the greatest superhero group of all time.
Jaimie Alexander leads a campaign to exonerate Chris Hardwick.
The "Thor" actress urged her Twitter followers to sign an online petition to "Bring Chris Hardwick Back" after his ex girlfriend Chloe Dykstra claimed she was sexually and emotionally abused by him.
Hardwick's AMC talk show has been placed on hold, his website 'The Nerdist' scrubbed itself clean of all mentions of his name and the famous TV and podcast host seems to be languishing in celebrity gaol due to the allegations.
"Guys- I've know. Chris Hardwick for over 10 years," Alexander, 34, tweeted after sharing a link to the Change.org petition in another post. "I knew him through his breakup with said accuser. With the personal knowledge I have regarding this situation I am choosing to follow my heart, my instincts, and support my friend."
I wont comment on his supposed guilt or innocence based on one essay but clearly he has a lot of fans on his side and hopefully this can all be resolved without too much heartache for either party.
Bethesda sues Warner Bros for stealing its code.
WB recently got in some hot water after being exposed by eagle eyed staffers at Bethesda who noticed more than a few similarities between the new 'Westworld' mobile game and their own firmly established game 'Fallout Shelter'.
The most damning evidence is a glitch that was fixed and only present in early beta code of 'Fallout Shelter'. It looks like it will be settled out of court with a sizable number of bottle caps going Bethesda's way.
Its a pity that the suits behind a show as AWESOME as 'Westworld' couldn't find a developer with a little more integrity.
Jim Carrey is back…as Dr Robotnik?!
Yes thats right, after a lengthy hiatus from our cinema screens our favourite over acting comic genius is hitting the theatres in 2019 in of all things, a live action CGI blended blockbuster centered on the adventures of 'Sonic the Hedgehog'.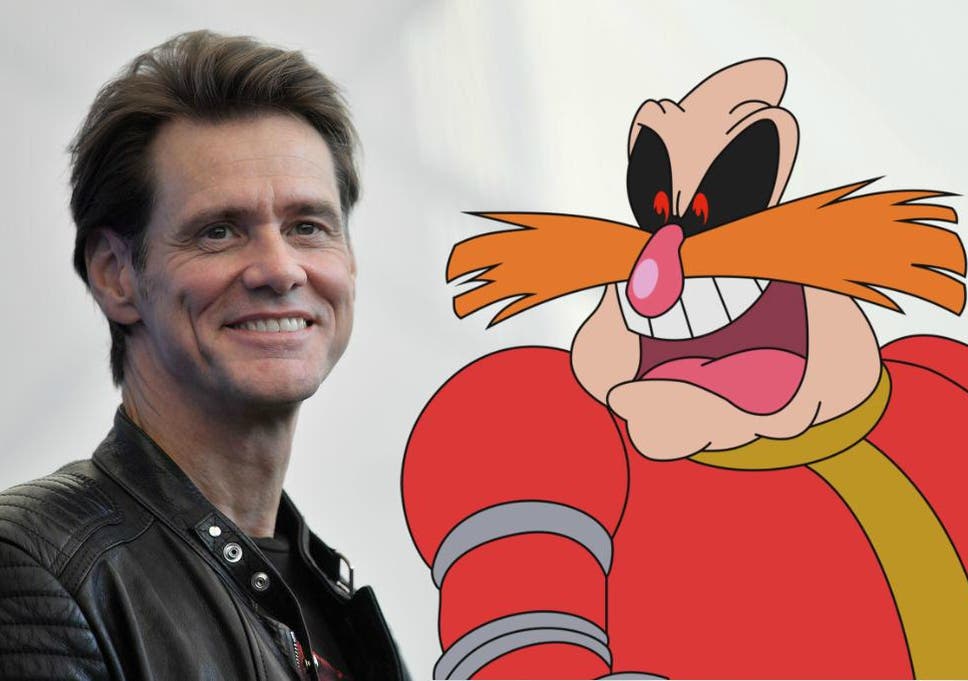 Given that the character has never had the popularity it had in the mid nineties its probably apropriate they hired one of the most popular actors from the same era.
Directed by the effects guy from 'Where the Wild things are' and produced by Tim Millar of 'Deadpool' fame this should be interesting.
Jim Gianopulos (Paramount exec) was sold on Sonic's story. "He's a juvenile delinquent on the adventures in a pretty straight rural environment with a local policeman. It was instantly engaging and it was good enough where you could see where it's going," he said.
Well alrighty then!
We happy few is also back!
The Classification Board has finally seen some sense and reversed their original ruling on' We Happy Few', giving the dystopian videogame a R18+ rating following a much needed review.
The board announced through their website that a three-member panel "unanimously determined" We Happy Few would receive a R18+ rating, reversing the RC ruling that saw the game banned from Australia up until this point.
Sam Abbott ( Compulsion games CEO) revealed that their appeal to the ban was about 20 pages and had a video approximately 30 minutes long.
The system is still cleary very broken for it to have gotten this far and caused so much backlash but at least someone behind their ivory walls saw fit to screw their heads back on and do the right thing.
Now get those pre-orders in!
In Memorium
Steve Ditko`
2 November 1927 -29 June 2018
One of the comic worlds unsung heroes, this legend among legends liked to shy away from the spotlight unlike his old frenemy Stan Lee.
Still, as much as he wanted to avoid being feted and let the work speak for himself we would like to tip our hats to this artist and how he changed so many peoples lives with his creations.
From Dr Strange to co-creating Spiderman and dozens of other iconic characters his legacy will live on for aeons.
Hundreds of fellow artists and actors spoke about their love for the man and his works, such as Marvels chief creative officer Joe Quesada who said:
"Only a small group of individuals can claim that they have affected and redefined not just an industry, but popular culture worldwide. Steve Ditko was one of those few who dared to break molds every time his pencil and pen hit a blank sheet of paper. In his lifetime he blessed us with gorgeous art, fantastical stories, heroic characters and a mystical persona worthy of some of his greatest creations. And much like his greatest co-creation, Steve Ditko's legend and influence will outlive us all."
He was creating right up to the end at the age of 90.
Lets hope even half of us are doing what we love for that long!